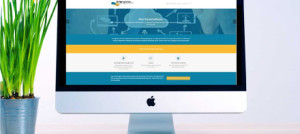 Inter-gration CPA is pleased to announce the launch of our brand new website! We are delighted to officially announce the launch on December 2nd, 2015. The new site launch is available and the URL is www.inter-grationcpa.com
Our goal with this new website is to provide our visitors an easier way to learn about Inter-gration CPA's services and solutions. For a more convenient experience, we also created a mobile version, so that you can visit us from your smart phone or tablet whenever and wherever you are. Our current and prospective clients will find useful information about our key services on the homepage of our website.
Amongst the new features the site contains integrated social media buttons for Twitter, Facebook and Linkedin to foster improved communication with the clients. We will be constantly updating our content with helpful information, articles, blogs, company announcements and client successes. We hope you will enjoy our new site. If you have any questions, comments or suggestions please send them our way.