businesses preparing for
succession
Proper preparation will help keep your business value in your family. We Can Help.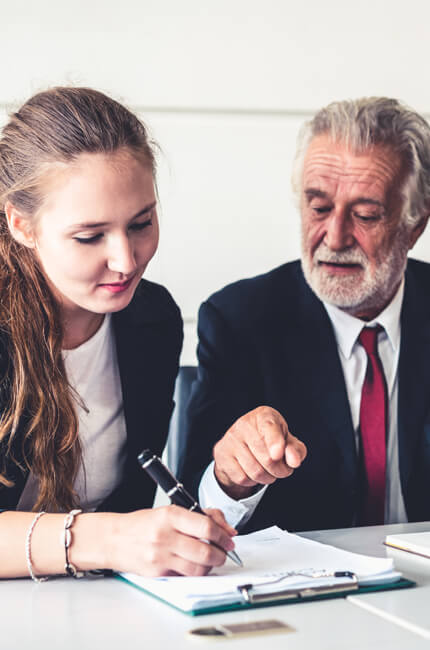 You've worked hard to build your business, and at some point in time you'll want or need to step back and let someone else take over. We'll help guide you through a seamless transition, minimizing the amount of taxes the seller and business pays and setting the incoming ownership up for continued success.
before succession
Preparing for succession should often begin months or years before the actual transfer of ownership. The business finances should be in impeccable order in order to calculate a fair value of your organization. Our bookkeeping & accounting services can help get you there and our accounting systems & processes can keep you there.
There are different strategies for transitioning the ownership of a business. Whatever the approach, we can help devise the right strategy to make sure you're fully prepared and pay the lowest amount of taxes possible.
during & after succession
Through our business advisory services, we'll help ease the transition between the incoming and outgoing ownership & management groups to ensure business operation is not interrupted.
Following succession, we'll help support all parties to ensure all payments, transfers, contracts and agreements are fully honoured, making the succession of the business ownership a successful experience for all involved.
do you know who else we help?